About Avonmore Books

Avonmore Books is an Australian publisher specialising in military and aviation history books, with a particular interest in WWII Pacific War aviation. Avonmore prides itself in being the only mainstream Australian military history publisher producing full colour illustrated books. While expensive to produce, we strive to produce titles that are a pleasure to own and read, and which incorporate first-class aircraft profiles, artwork and maps.
Many of our titles match both Japanese and Allied records for a unique and factual account of Pacific War campaigns. Our approach was recognised internationally when South Pacific Air War Volume 2 was listed as one of the best global WWII books of 2018 by the respected US book review site Stone & Stone.
Our key authors are leaders in their fields. Dr Tom Lewis is a former naval officer who is one of Australia's foremost military historians. Former diplomat Michael Claringbould was raised in Port Moresby. His remarkable expertise in both Allied and Japanese WWII aviation subjects is recognised worldwide. The proprietor of Avonmore Books is Peter Ingman, who is both an author and publisher.
Avonmore Books titles are available worldwide from a wide range of sources. They can also be purchased direct from this website which is often the quickest way to obtain new titles. Avonmore Books also distributes specialised titles from other publishers, generally reflecting our niche in Australian and Pacific War aviation history.
Please contact us to receive our regular emails announcing new titles or follow us on Facebook.
Contact Details:
Avonmore Books
PO Box 217, Kent Town, South Australia, 5071, Australia
info@avonmorebooks.com.au
+61 (0) 8 8431 9780
+61 (0) 412 602 380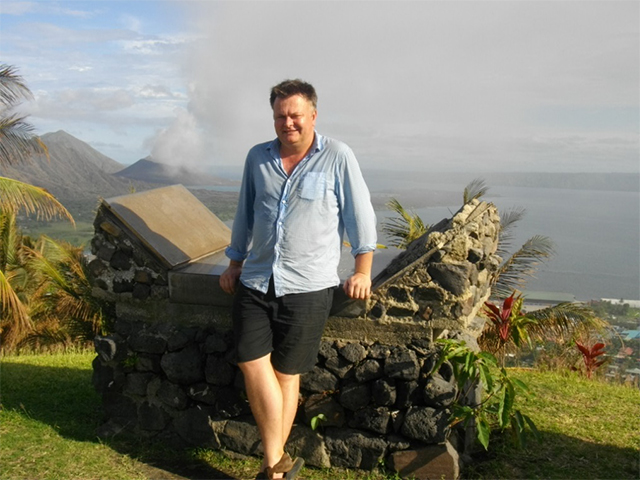 Peter Ingman at the Rabaul Observatory in 2013.